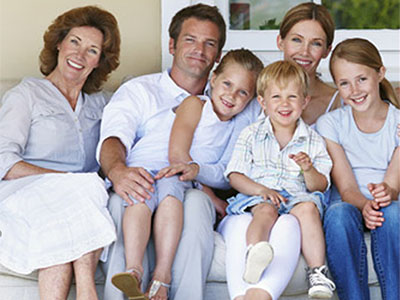 Platinum
Friends of the Foundation
Friends are a true gift. Thank you for your generosity in 2021.
Platinum: gifts of $15,000 to $24,999
AZ Neonatology
Nicole & Mark Goldberg
Anne & Gregory Hancock
Steven and Lois Mihaylo Family Foundation
Gold
Friends of the Foundation
Friends are a true gift. Thank you for your generosity in 2021.
Gold: gifts of $5,000 - $14,999
A
Diedre & Alexx Alexander
Debbie & Allan Allford
American Cancer Society
American Theatre Guild
ANM/Cisco
Arizona Bank and Trust
---
B
Yelena Babadzhanov
Bill Bailey Becky & Gary Barnett
---
C
Cable Solutions, LLC
Robert H. Carnevale & Sandra D. Carnevale
Gery and Sunny Chico Family Foundation
Sunny P. & Gery J. Chico
Clear Dermatology And Aesthetics Center
Dorothy J. Cohen
Corgan
Barbara & William Couch
Crest Insurance Group, LLC
Mary Lynn & Thomas Crowley
---
D
Anne Dennis-Copsey
Linda & Douglas Diederich
DP Electric, Inc.
Mr. & Mrs. Robert Dreidink
Dreiseszun Family Foundation
Timothy C. Drier & Heidi S. Drier
Katherine M. Dykes
---
E
Sarah & Anthony Earley
Kelly & Steven Ellman
Engelman Berger, P.C.
---
F
Evans Charitable Foundation
Mr. & Mrs. Robert Falk
FastMed
Dr. & Mrs. Bertram E. Feingold
FoodStory Brands
Mr. & Mrs. Alan L. Forman
William M. & Shannon Fox Fraser
Christine Francis
Diane & James Francis
---
G
GE Healthcare
Trina Gibbs
Barbara & Dr. Peter N. Giovan
Shawn R. & Mark Gittelman
Bryce Godard
Goodwill of Central and Northern Arizona
Krystal & Christopher Grogan
Jay Grossman
Mr. & Mrs. Daniel L. Grubb
Guthrie General, Inc.
---
H
Jan & Travis Hair
Hancock Builders
Carol & Leonard Harlig
Alicia & Jim Harrison
Alyce & Dennis Helfman
Jerrold Heller & Barbara Heller
Mr. & Mrs. Melvyn Heller
Barbi & Steve Hendrix
Sandra & Stephen Hoffman
G.R.O.W. Bill Hout Foundation Fund
Linda & Mark Howes
Humana Corporate Office
---
I
The Ingebritson Family Foundation
Innovation Care Partners
IronRod Health
---
J
J2 Medical Supplies
Stephanie L. Jackson
JE Dunn Construction
Sondra & William Jobe
---
K
Andrew A. Kassir
Ingrid Kress
---
L
David Larcher
Julie & William Lavidge
Brooke & James Levy
Lillibridge Healthcare Services
Victoria & Kent Logan
Stacy Lovell & Mike Lovell
---
M
Bruce Mactas & Lisa Mactas
Lucia Marusiak
Denise & Tom McClain
Mr. & Mrs. Stephen D. McMurray
Merrill Ranch Realty, LLC
Miriam and Mark Mertel
Microsoft Corp.
Kolby & Kenneth Moffatt
Moon Valley Country Club
Justin Moser
The Murray Family Foundation
---
N
North Phoenix Emergency Associates
Mr. & Mrs. Orval J. Nutt
---
O
Cathleen & William Osborn
Oscar Health
Sara Oswald
---
P
Pacific Office Automation
Lindsay & Dave Pagano
Stacey Pauwels
The PENTA Building Group, LLC
Physician Assistant Foundation
Prisma
---
Q
QuVa Pharma
---
R
Radiology Partners (SMIL)
Realty Executives International
Barbara & Vince Rehbein
Nancy Reisher
Revive IT
Mr. & Mrs. C. Rex Rice
Joy Rivelli Miller
Elizabeth Roberts & Richard Clark
Lauren Robson
Jeanne M. & Robert Rozek
---
S
Phil Scafido & Lisa Matthay
Shannon R. Schillereff
Jill & James Schlesinger
Cheri & W. R. Schoch
SDB, Inc.
Suzanne & Bud Selig
Alpa Shah & Vipul Ganatra
Deepa Shah & Nihaal Rao
Joanna & Samuel M. Shames
George Sheer
Sotheby's Realty - Private Client Group
Sovereign Healthcare
Cheryl & Randy Stabler
Staples Promotional Products
Steiner Innovations, LLC
Marie & Richard Stewart
Suburban Mortgage, Inc.
Summer Youth Program Fund
---
T
Cornita & Anthony Tilma
Janet & Gary Travis
Ms. Margie Traylor
Chida L. Tse
Margaret Tse
Jackie & Ron Turcotte
---
U
Universal Background Screening
---
V
---
W
Susan & Robert Weis
Mary & Bob Wells
Keith & Florence Wibel
Sandra & Charles Williams
---
X
---
Y
Ronald Yeager
---
Z
Sophie Zeblisky
Silver
Friends of the Foundation
Friends are a true gift. Thank you for your generosity in 2021.
Silver: gifts of $250 - $4,999
A
Anonymous (3)
24Hr HomeCare
A 2nd Act
Jeffrey Abernethy
Colleen & Matthew Abrams
Abdulkarim Abushaaban
Celina Acevedo-Adams
Jessica Acosta Duarte
Actblue Charities
Mark Acuna
Christine & Peter Adams
Julie Adelson
Michelle & Rob Adler
Admire Plastic Surgery, PLLC
Sharon & John Ady
Mary & Carl Ahl
Quinton Alari
Carol Albers
Diane Alexander
Morah Alexander
Todd Alexander
Alixandra Collections, Inc.
Amber Alley
John Alspaugh
Altour Delaware, LLC
Christine & J. Paul Amaden
Kimberly & John Amato
Amazon Smile
Toby Ambrose
American Medical Response Inc.
American Woodmark Foundation, Inc.
Anchor Health Properties
Diane & Michael Andersen
Betty Anderson
Jennifer & Scott Anderson
Kathleen M. Anderson
Marcia & Jeffrey Anderson
Sherri Anderson
Stephanie Anderson
Joshua Andrade
David Andrewson
Ethelwolda Angeles
Michelle Angle
Thomas D. Ankeny
Bijan & Fariba Ansari
Toby Ansin
Jennifer Chesnut Arger & Chris Arger
Arizona Gives
Barbara & Christopher Armstrong
Judy & Nelson Armstrong
Robin & Robert Armstrong
Stephanie Arnold
Bee Arr
Karen & Fred Artus
Laura Askevold
Dr. Daniel and Kathy Aspery
Cathy Atwater
Cheryl Auchter
Audacious Studios
Sheeri Avrahami
Beverly & Peter Ax
Felice Axelrod
Josh Aylesworth
AZ Plastic Surgery Center
---
B
Abby & Travis Bachman
Cori Backus
Lynn Badura
Tracy Baginski
Deborah Bakken
James J. Balaschak & Kim L. Balaschak
Susan Balentine
Jessica Bandelin
Shirley & George Bandy
Banner Health
Alma Banuelos
Karen Barden
Jessica Barlow
Susan Barrett
Lisa Bartlett
Susan & James Bartlett
Robin & Greg Barton
Dawn Bassett
Donald & Harriet Basta
Erik Batchelor
George Bates
Deborah Batjer
Michelle & Pete Batschelet
Kathleen & James Batstone
Rhonda Baugh
Kaitlyn Baughman
Susan Baxter
Linda & Ron Bayer
Maria Baylon
Be Kind Project
Rhonda Beachy
Virginia Beard
Marilyn Beaver
Sherry & David Beck
Jerry Beckermann
Colleen Beguin
Saeed & Marjan Behbahani
Laura Beisser
Joshua Belkin
Martin Bell
Katherine Belokas
Cheryl Belongie-Brown
Deanna Benally
Toby Benenson
Marlene Benson
Carianne Berge
Charlene Berge-Blum
Jane & Dave Bernthal
Berry Riddell LLC
Donna Berry
Carole Berwald
Phyllis Besenfelder
Beth Ames Swartz, Inc.
Anne & Don Bice
Michael Biegelman
Tracy & Charles Bilek
Karis Billingsley
Charlotte & Robert Binder
Marga Birakowsky
Heather & Robert Bisetti
Jeffry Bisschop
Marshall Bizure
Kathleen & Kenneth Black
Linda Black
Toni & John Black
Melissa Blake & Nate Prewitt
Angelee Blasi
Blondie Wolfe & Associates
Mary Anne Boardman
JoEllen & Timothy Bohannon
Christopher E. Boivin
Boldt
Lynn Bolen
Emily Bonneau
Veronica Bonnie
Sandra & Charles Bonstelle
Aimee & Erkut H. Borazanci
Emily Borlas
Norma & John Bostwick
Rebecca Bostwick-Otero
Lisa & John Boucher
Daniel Bourque
William Bowen
Jonathan Bowers
Susan & John Bowers
Carlie Bowmer

Laurel & Harold Boyanovsky
Jolene Boydston-Letzler
Bonnie & Ronald Braasch
Rick Brady
Bragg Crane and Rigging
Robert Bratt
Stefan Brettfeld
Brandi Breuker
Regina & Jose Brewer
Jean & Philip Briggs
Paul M. Briggs & Kaye Briggs
Rachell Briggs
Brighton Stores - Kierland Commons
BrightView Landscape Services
Sean Brimacombe
Christa & Thomas Brothers
Kerry Brough
M. Jennifer Brougham
Christine Brown
Katherine & Ronald Brown
Mr. & Mrs. Kurt M. Brueckner
Kathleen & David Bruner
Amber & Michael Buckman
Barbara & Roger Buddig
Kari Buhl
Keith Buhs
Bernice Bukacek
Amanda Bulerin
Bull Employee Community Service Fund
Judy & William Burd
Margo Burdick
JoAnn Friedman-Burgess & Robert Burgess
Karen Burke
Mackenzie Burke
Kelly & Katherine Burkhart
Susan Burman
Tammi Burns
Nancy Burt
Karen Burton
Leeanna Busalacchi
Dana Butcher
Belle & Smed Butler
Marilyn Byrne
---
C
Linda Cabaniss
Cactus Flower
Karen & Rogelio Calderon
Gina Caligiuri
Mr. & Mrs. Nicholas J. Calise
Richard Callingham
Cheryl & Anthony Calvis
Audree & Edward Cameron
Lisa Campbell
Suzzanne Campbell
Deborah Campouris
Candelaria Design Associates, L.L.C.
Taylor Canez
Sandra & Patrick Cantelme
The Capital Grill
Rikki Card
Elvira Cardona & Jorge Morales
Frederick Carey
Kristin H. & James J. Carkeek
Terrie Carlburg
Karen & Michael Carney
Peter Carpenter
Elias Carras
Ann & Michael Carroll
Laurie & William Carson
Jodie & Andrew Carter
Jessika Casey
Lynnette Casey
Suzanne Cash
David Casillo
Kathryn & George Cawman
Central Arizona Project
Anna & Louis Chabrier
Peggy Chamberlain
Shawn Chambers
Fanny Chan
James Chaston
Cattleya Chatawanich
Kelly Chávez-Allen
Gloria Chen
Kevin Chihak
Susan & Daniel Childers
Chodock Properties LLP
Frankie Christopher
Shirley & Basil Christopoulos
Ivan Chute
Mr. & Mrs. Thomas Cisar
Judith Clancy
Ulanda & Brian Clark
Crystal Clausing
Teresa & Jay Cleland
Amanda Click
Genevieve Clingan
Clock Doctor
Bennie L. Clonts
Karen & Bradley Clothier
Brenda Coe
Richard Coffey
Carol Cohen
Phyllis Cohen
Colleen Cole
Paula & Dalton Cole
Lois & Douglas Coleman
Francine Coles
John Colquist
Kenny Colt
Sherri Conley
Sandra Conlin
Angela Cook
Dusty Cook
Joseph Cook
Angelina & Daniel Cooper
Jennifer Copeland
Jessica Coppock
Jeanine Cordova
Cornbread Ventures LP
Brad Corrion
Alberta Costa
Elena Costin
Christine Covell-Granberg
Kyle Crafton
Paula & Carl Crawford
Edward Creek
Desiree Crotteau
Andrea Crouch
John Crowley
Kristi Crozier
C-Suite Resources
Cunningham Group Architecture, Inc.
Brian Cunningham
Claire & Patrick Cunningham
Lyndsey Cunningham
Anjaly & Brendan Curley
Karen Curosh & Robert Coltin
Valerie & Stephen Curry
Victoria & Scott Curtis
Kathleen Cutolo
Bailey Czarnecki
Anne & Kevin Czerwinski
---
D
John Dadam
Joseph Dahlin
Sheryl & Robert D'Amico
Jamie Daniel & Gary Watson
Harryette & Jerry David
Ida David
Paula & Alan Davidon
Erin Davis
Jeanne Davis
Judy & David Davis
Shannon Davis
Shawn Davis
Diane Day
Robert De La O
Marco De La Rosa-Rodriguez
Patricia & John C. Dean
Rachel & Jason Deatherage
Jeanne DeBarr
Robyn & Michael DeBell
Wendee DeBusk
Robert DeCindis
Jessi Decker
Pamela Dehnert
Vincent DeLuga
Mr. and Mrs. Anthony J. Denboer
Jennie & Stephen Denison
Maria Dennis
Deborah Denton
Gail & Glen Derscheid
Stephanie Derusso
Desert Diamond Casinos & Entertainment
Kathleen Devitt
Paul Devoe
Rebecca & Paul DeWitt
Paula Sue & Ronald D. Dial
Brian Diederich
Nicole Diederich
Rebecca Diederich
Russ Diederich
Sara Diercks
Steph Dieterich
Michael Diggs
Dollarhide Financial Services, LLC
Mary & Scott Donaldson
Kristen & William Donovan
Michelle Donovan
Sally & Williams Dorr
Andrea Douglas
M. Susan & Joseph Douglas
Robert Douthett
Nicole Dowburd-Klisara
Margaret Downs
Kathryn Doyle
Dr. Shaun Parson Plastic Surgery and Skin Center
Marcia Drehmann
Cynthia & Andrew Duca
Shelley Dudley
Paula & Paul Duncan
Lauren Dunlap
Janet & Steven Durand
---
E
Dr. Margaret Earle
Joan Early
Sara Earnst
Cathryn Echeverria
Debbie & Dennis Eckel
Tonya Eckerman
Hope Edwards
Leslie & Scott Edwards
Donna & Gerard Egnatios
Mary & Jeffrey Ehret
Charles Eier
Tracy Eitner
Pat & Randy Elder
Jennifer & Ross Elkins
Linda Eller
Amy Elliott
Wendy Ellis
Julie Ellison
Jessica Ellsworth
Kristen Elnicky
Charles Elrod
Rosanna Elting
Alyssa & Ryan Elwood
Carol & Fred Emich
Enchantment Group
Maria Enget
Alan S. Englander & Linda K. Englander
Adam Englett
Denise Epper
Patty Erickson
Saleema Erickson
Jane T. & Robert W. Ernst
Teresa Esparza Santana
Stacey Esposito
Sally Euson
Jennifer Evans
Sarah & Paul Evans
Sally Everett
Julie & Elliott Everson
Margaret Ewald
---
F
Faegre Drinker
Mary E. & James A. Fagerson
Karina Falk
Gail & Gary Farber
Bonnie & Moody Farhart
Suzanne Farrell
Scott Fay
Shellie & Gerald Fedis
John Fedrizzi
Linda & Michael Feinstein
Judith & Harold Feldman
Kenneth Fellenz
Mr. & Mrs. David A. Fellingham
Mr. & Mrs. Robert L. Fenstermacher
Mark Fenton
Christopher Ferguson
Dawn & Peter Ferrara
Margaret Few
Cindy Fietsam
Doreen Figueroa
Sallie Figueroa
Karen Finegan
Debbie Fink
Bret Finley
First Western Trust
Kurt Fischer & Audrey Fischer
Wayne Fischer
Kelly Fleming
Jody Fletcher
Bernardo Flores
Roxanne Flynn
Thomas Flynn
Patricia Foley
Foothills Bank
Nancy & Charles Foreman
Joan & Richard Forester
Mary Formanek
Roger Formisano
Chelsea & Nate Forsyth
Mary Jo & James Fosnaugh
Pamela & Michael Foster
Patricia Foster
Stefani Foster
Foundation X
Ellen & Peter Fradin
Rebecca Fraley
Angela Franchini
Franciscan Renewal Center
Karrie Francois
Wayne C. Frangesch
Lisa & Gary D. Frank
Jessica Frausto
Bonnie Frazier
Patricia Freund
Susan Friedlan
Jennifer Friedman
Marilyn Friedman
Iris & Jerald Frieling
Courtney Frisch
Lesa & Mac Fritz
The Beth and Andrew Fromkin Family Foundation
Helen & David Fry
Claudia Fuentes
Monica & Ernest Fulk
Amy Fuller
Charlene & Danny Fullerton
Margery Fulton
Lori Funke
Ruth Furbee
---
G
Babbi L. & Barry H. Gabe
l Patrice Gable
Sarrah & Bretton Gaboury
Glenn Gabriel
Linda Gabriel
Wilma & Verle Gahagan
Gainey Ranch Golf Club
Barbara & James Gallagher
Michael Gallagher
Adam Garcia
Jill Garcia
Glynis Garelick
Kathleen Gariboldi
Evonne Garza
Patricia Gates
Paul Gawelko
Dorothy & Steve Gaynor
Brad A. Gazaway & Elizabeth J. Farhart
Gentry Pediatric
Lauralyn & Edward Gesten
Ahmad Ghemrawi
Damon Giacovelli
Paul J. Giancola & Carrie Lynn Giancola
Sheryll & Dale Gibbens
Karen Gibson
Sandy Gibson & Gary Wolff
Christine A. & Glenn A. Gienko
Gabby Giffords & Mark Kelly
Colleen Giggey
Arlene Gimbel
Susan & Ronald Gingrich
Kristen Gleason
Sharyn Goins
Diane & Yale Goldberg
Sheryl & Mark Goldstick
Shannon & Robert Goldwater
Steve Golub
Good Thyme Kitchen, LLC
Joan L. Goodman
Lisa & Kevin Goodman
Cheri Gosey
Amanda Gourley
Dana & John Graham
Monica Graham
Patti Graham
Grand Aerie Fraternal Order of the Eagles Charity Foundation
Melissa & James Grant
GraphiteRx
Daryl Grassel
Shirley Gratto
Elizabeth & William Gray
Shannon Gray
David J. Greavu & Joanne M. Greavu
Green Mountain Brands
Brigitte & Benjamin Green
Rebecca Green
Lori Greenbeck
Jacque Gregory
Holly Grems
Maggi & Julian Griffin
Kenneth Groff
Mary Jo & Jim Grogan
Sherry & Daniel Grossman
Kelli Grove
Esther Groves
Theresa & Dale Grumbine
Lisa Guida
Terry & Jerry Guirey
Heidi Gyomory
---
H
Kelvin Haga
Dr. Thomas Haladyna
Daniel Halcik
Corena Hall
Patsy & Larry Hall
Scott Hall
Mr. & Mrs. Kenji Hamada
Angela Hamilton
Susan & Alan Hamilton
John Hammernik
Lindsay & Derek Hampshire
Monique & Michael Hampton
Jarret Hamstreet
Susan Haney
Jeanne Hanford
Mary Lou & Phillip Hanley
Karen Hanrahan
Cheryl Hanson
Renee Hanson
Mary & John Harberts
Pamela Harding
Roswitha & Byron Harding
Erin & David Hardy
Cynthia & Doug Harmon
Debra Harmon
Cathleen Harris
Sally & William Harris
Donna & Bill Harrison
Nora & Timothy Hart
Kenneth Hartley
Jessica Hasty
Eileen Hatfield
Lauren Hattan
Amanda Hawkins
Ann Hawkinson Gavin & Michael Karaman
Rebecca Hayashi
Sharon Hayden
Veronica Hayes
Chelsea Heagney
Health Matters
Beverly & Robert Hechler
Patricia & Roy Heidemann
Judith & James Heidkamp
Alyssa & Dallas Heidt
Clarence Hein
Jill & Jeff Hein
Mrs. Karen L. Heinrichs
David Heiple
Maggi & Craig Heiser
Lynda Heist & Allan Willey
Martha & Peter Hendrickson
Jenifer Hendrix
Nelson Hendry
Maria Henly
Lucy Henney
Sandra Hering
Joan & Robert Herman
The Hermosa Inn
Tangie Hernandez
Linda Herold
Barbara & Robert Herrmann
Jennifer & William Hesse
James Hession
Sandra Hicks
Sydney & Forrest Hicks
Lawrence Hinrichs
Cindy Hoagland
Jeffrey Hockenbroch
Nancy & Philip Hodson
Mrs. Susan Hoeft
Larry Hofer
Brian Hoff
Julie Hoffman
Teresa Hoffman
Barbara & T. M. Hoffnagle
Dona Hofmeister
Andrea & Jon Hohmeister
Jasmine & Sean Holahan
Jennifer Holdaway
Cathy & William Holl
Tina & Glynn Hollis
Jo-an & Steve Holstein
Beverly & Jon Holt
Nancy Holtbrook-Sanderson
Nicole Homes
Midori Homma
Barbara & Dennis Hood
The Horizon Foundation for New Jersey
Zina & Michael Horrell
Katherine Hounshell
The House Brasserie
Kerry Howell
Gregory S. Hoyt & Rebecca D. Clayton
Kayla & Justin Hoyt
Marilyn & Yingchieh Hsu
Susan & Brett Huckelbridge
Peter Huddleson
Joseph Hudson
Michelle Hudson
Barbara Huff-Porter
Kevin Hughes
Krista & Rex Hughes
Amy & Gerald Hugo
Cheli & Jess Hull
Margaret & Alan Hunt
Terry Huntingford
Brian Hurd
Judy & Jim Huskison
Elizabeth Hyatt
Sandra & Nathan Hyde
YuRee Hyun
---
I
Margaret Iacobelli
Indian Kentucky Chapter AFA
Sally & Silvio Ingui
Gregory C. Insolia & Rosemary Insolia
Integrity Building Corp
Intellitracs
Mr. Gary L. Ireton & Ms. Kim Baker
Susan & Carl Irwin
Elizabeth Isaacson
Mr. & Mrs. Lars A. Isaksson
Christina Ivanhoe
---
J
Cathy & Robert Jackson
Donna J. Jackson
Sheree Jackson
Dorcas Jacobs
Richard James
Gloria Jarab
Jamie Jaruvangsanti
Dorothy Jasinski
Dmitrij Jaskin
Shaun Java
Angela Jenkins
Jay Jennings
Warren Jephcote
Donnalee Jerome
Luke Jimmerson
Stacey Jobe
Judi & Kirk Johansen
Johnson & Johnson
Barbara & Garrett Johnson
Crystelle & Paul Johnson
Deanna & Fred Johnson
Elena Johnson
Frederick Johnson
Jody Johnson
Katie & Maurice Johnson
Kimberly Johnson
Larry Johnson
Margaret & Chris Johnson
Richard Johnson
Robbie Johnson
Roberta Johnson
Sandy & Bruce Johnson
Saundra & William Johnson
Tareva Johnson
Wendee Johnson
Carolyn & David Johnston
Cathy & Peter Jolma
April Jones & Thomas Jones
Joan & Claburn Jones
Nancy Jones
Dr. & Mrs. Stephen E. Jones
Anita & Mark Jordan
Susan Jordan
Lisa Joseph
Jane & Mal Jozoff
Amy Jump
---
K
K2 Adventures Foundation
Leo Kamasinski
Phyllis & Samuel Kaminsky
Dan Kammrath
Dr. & Mrs. Bertrand P. Kaper
James Kaplan
Karber Mechanical Insulation, Inc.
Anne & Cameron Karber
Carole & Frederick Karcher
Karen Tejada, Launch Real Estate
Madisen Karlson
Kelly Karsnitz
Jordan Kates
Rebecca L. Katt
Drew Kaufman
Robin Kawamoto
Cynthia Kegowicz
Sheila Keitel
Roxanne & Peter Keller
Charlotte Kelley
Denise Kelloff
Myrna & Michael Kelly
Kendra Scott Design
Jennifer Kennedy
Joseph Kennedy
Kathleen Kennedy
Carol & John Keogh
Regina & William Keough
Zach Kepes
Michele & John Kepros
Margaret & Steve Kerr
Ronald Kevern
Lisa & Ali Khan
Riana J. & Brendan Kielly
April Kilbourn
Henna Kim
Mozhgan & Kenneth Kimble
Norma Kinder
Julia Kinerk
Kyle King
Laura King
Michael King
Anne Kinnaman
Gretchen Kinsella
Angela Kisner
Barbara Kite
Joy & Daniel Kleiman
Mark Kleinschmidt
Kelly Klose
Barbara Knigge
Nicole Knight
Georgette Knoebel
Kay Knorr
Candace Knouse
Gordon Knox
Ruth Koba
Meghan & Larry Koch
Rebecca Koch
Judith & Robert Koger
Robert Korff
Theresa Korza
Koster Enterprises
Colby Kostur
Christine & Richard Kovach
Linda & Daniel E. Kramer
Matthew Kramer
Janet Kraus
The Kroger Co. Foundation
Suzanne Krueger
Leesa Kruse
Susan & Mike Krzyston
Christine & Stephen Kucharski
Megan & Jason Kuhl
Terri & Aaron Kuhl
Lieuen & Ronald Kurucz
Christina Marie Kyman
---
L
Rochelle Ladensack
Ellen & Michael Lamb
John Lamb
Ron LaMee
Margaret & Bruce Lanard
Joan & Frank Landino
Lee Anne Landon
Marcia Lane
Theodora & Stephen Lange
Ann Langer
Jane Langley
Mario Langoni
Martin LaPrade
Cassandra & Jack Larsen
Jay Larsen
Angela & Todd S. Larson
Arrin Larson
Andrea Laufman
LaunchPM
Kim LaVelle
Michelle & Mark Laverman
Kimberly Lawless
Aletheia Lawry
Erin Layman
Gail & David Lazarus
Su Won Lee
Teresa Lee
Margaret E. & Michael Leichtfuss
Ashleigh G. Leite
Melinda Leon
Mary & Steve Leone
Lance Lester
Marcia & David Levy
Joyce & Randy Lew
Laurie & Gregg Lien
Patricia J. Light
Lincoln Harris CSG
Gregory Lincoln
Christine Lindley
Sandy Lindskog
Mary & Ron Lines
Mr. & Mrs. James Lipscomb
Barbara & Mitchel Lipton
June Lizalek
Dora Loera
Amy Lofgren
Steven Logan
Steve London
Brian Long
Amy Lonier
Wendy & Montgomery Look
Robert Lopez
Los Angeles Dodgers
Sandra Loucks
Warrenton Loving
Shirley Lowman
LSW Engineers Arizona, Incorporated
Julia Luallen
Lisa & Howard Luber
Jennifer Lucas
MaryAnn & Lionel Lucchesi
Katelyn & Michael Ludwig
Rachel Lund
Amy Lupkes
Efren Luque
---
M
Nicole & Eric Maas
Julia MacDonald
Alexander MacKenzie
Erica MacKenzie
Wendy & Scott MacKenzie
David Mada
Judith Madura
Jeanette Magana
Roy Mahan
Cindy Maher
Stephanie Maher
Mary Mahoney
William Mahoney
Stephanie & Eran Mahrer
Eric T. Main
Susan & Daniel Malina
William Maloney
Deanna & Ken Malvey
Elizabeth Mandino
Nancy R. Mann & Jeffrey S. Mann
Deana Manning
Dianne Manning
Nicholas Mansell
Sandra Marken-George
Mr. & Mrs. Barry G. Markowitz
Allan Markus
Pamela & Kevin Marquis
Debbie Marsh
Judy Martens
Brenda Martin
Julie Martin
Mary Kay & Cloyd Marvin
Richard Mast
Sharon Matlock
Caroline & William Matthews
Deborah Mayer
Diane Mayer
Debi McBee
Mr. & Mrs. Barry A. McBride
Kathryn & Joseph McCabe
Penny & Kevin McCabe
Benjamin McClellan
Brenda McClintock
Patricia McCormick
Christina McDonald
Lucinda McEvilly-Schwab
Jill & Joseph McGarr
Grace McGarrity & Edward McGarrity
Kathy McGee
Scott McGlothin
Beverly & Jack McGoffin
Renny McGovern
Jill & Larry McGregor
Myrna & James McKenna
Troy McNemar
Anita C. & Earl T. Medansky
Linda & Lewis Medansky
Barbara & Walter Meek
Joseph Meier
Melissa Hull Gallemore LLC
Robert Meller
John Meloun
Simon Mercado
Sally Merrill
Dominick Messina
Elizabeth & Natale Messina
Jane and Douglas Metzger
Kathleen Meyers
The Mick Brasserie
Norene Miel
Joseph Mikhael
Marinda Miller
Paula & James Miller
Timothy Miller
Jenny & Lawrence Minarcik
Evelyn Miranda
Shannon Mishkin
Mary Ellen & Tim Mislan
Mission Underground
Clara & Gregg Mitchell
Shelley & Joe Mitchell
Joan Mitrius
Michael Mizell
Gwen Mizerik
Sonia Mohl
Michael Montesa
Gregory Montgomery
Donna Moore & Tim Emerson
William Moore
Marta & Flavio Moraga
Leticia & David Morales
Lynn Moreno
Michael Morgan
Kelley Morrison
Dennis Morton
Stacy Morton
Moses Family Foundation
Susan & Marvin Moses
Bailey Mosier
Emma & Cecil Mosley
Kelly Moyer
Patricia & Alan Moyer
Michelle Mulady
Janice & Craig Mulholland
Donna & Thomas Murphy
Marilyn & Robert Murphy
Pam & Richard Murphy
Sandra Murphy
Barbara Murray
Charlene Murray
Michael Murray
Yvonne & Richard Mychajlonka
Michael Myers
Sherry Myers
---
N
Sateesh & Vijaya Nabar
Marilee Napier
National Charity League Moon Valley Chapter
Nearhood Law Offices, Plc
Barbara & James Neifert
Diane & Ralph Nelson
Mr. & Mrs. Thomas O. Nelson
Virginia Nelson
Corey New
Anthony Newlan
Lisa Nez
Linda & Larry Nichols
George Niedner
Faranak Niknam
Patsy & Martin Nodilo
Ruth Noe
Lisa & Patrick Nolan
Charez Norris & Craig Seppelfrick
North Star Resource Group
Peni Northcott
Amber Norton
Mark Novota
Elaine Nunemaker
Eileen & Richard Nygard
---
O
O.C.D. Organize. Create. Design
Patricia & Kenneth Oberg
Octane Multimedia, LLC
Adam Odeh
Joseph O'Donnell
Nancy & Stephen Ogborne
Madeline Ogles
M. Patricia & Michael O'Grady
Julie O'Hara
Vicky & Paul Okamoto
Bryce Olsen
Joanne & John Olsen
Monica Onarheim
Brigitte Opara
Courtney & Paul Ophaug
Patricia Ophaug
Mary M. & Donald A. Opila
Bradley Ordener
John Ornelas
Biyisola Oroyinyin
Ashleigh & Gil Ortega
Jeanne & Jim Osborn
Linda & Dennis Ott
Elizabeth Owens
Owl Love You Forever
---
P
Michelle & Michael Pabis
Maureen Pace & Robert Kornfeld
Suzanne Paetzer & Stephen Clark
Natalie Paletta
Kimberly Paltzik
Judy Panks
John Papez
Rosellen & Harry Papp
Paradise Valley Junior Women's Club
Sheryl Parfitt
Jung K. Park
Suzanne & Jung H. Park
Dana Parker
Sheila Parker
Lauren Parson
Maureen & Ben Parsons
Annemarie & James Passey
Bina Patel
Nitin Patel
Renee & Michael Patrow
Carolyn Paul
Randolph Paul
Anne Paulus
Alexandra Pearson
Sabrina Pearson
Liz & Georges Pechuzal
Sara H. Pederson
Dean Pedrotti
Karen & Robert Pelatt
Maureen & Francisco Peña
Ginger Penick
Cara Pepe
Genaro Perez
Tanya M. Perez
Terri Perillo
Theresa & Michael Petaja
Debra Petersen
Loura Petsche
Sherry Petska
Paul Petzke
Helen Pezdirtz
Kathryn & Timothy Pfeiffer
Mr. & Mrs. John C. Philips
Phoenix Lions Club Foundation
Valerie & Paul Piazza
Hollyanne & Charles Pihl
Sarah Pina
Kimberly Pittsley
Leslie Pitzen
Kerry Placencia
Dr. Kathleen N. Player & Mr. Kenneth W. Player
Thomas Pleune
Amy Plummer
Kyle Poff
Pointe Tapatio Community Association
Michael Pond
Mary Poquette
Laurie & Phillip Porpora
Lisa & Blair Portigal
Mary Kay & William Post
Teresa Potter
Linda & J. M. Powers
Herbert Pozen
Julie Kaufman-Prentice & George H. Prentice
Presbyterian Church - Dorcas Circle
Cecilia Prest
Amy Prestanski
Linda & Richard Price
Lisa Price
Sara Priester
Jennifer Primus
Larry Pringle
Sam Priorello
Becky & Doug Pruitt
Michael Pulaski
Maureen & Richard Puricelli
Deborah & Bruce Puryear
Georgeann & Robert Pye
---
Q
Christi Quihuis Bell
Judi & John Quinn
---
R
Jill Rable
Lori Radavich
Priya Radhakrishnan, MD
Eilene & Norman Raiden
Karilee Ramaley
Maribel Ramos
Victoria & Terry Randall
Lynda & Raymond Rapacz
David Rau
Andrea Rauch
Mr. & Mrs. Dewey Reay
Dorothy & Martin Recchuite
Mr. & Mrs. Douglas G. Redding
Suzanne Reddy
Maria Lurdes Redondo
Susan & Scott Rehorn
Deborah & William Reising
Angela Renckly
Jen Renneker
Kathleen & John Replogle
Lisa M. Replogle
Resort Hotel Association
Michele & Patrick Rice
Arthur & Jane Richardson
Diane and Robert Richardson
Saulene Richer & Roger Brooks
Allyson & Brian Richey
Rick Bronson's House of Comedy
Dana Riedel
The Rim Golf Club
Shirley Rippstein
Michael Rissman
Crysta Ritter
Arshiya & Ali Rizvi
Xochitl Roa
Kimberly & James Roach
Matthew Roadifer
Mr. & Mrs. Roger T. Roberson
Cheryl Robinson
Dianne & V. James Robinson
Rosalind K. Robinson
Rosa Rochin
Janet & Tim Rockey
Barbara & Ralph Rockow
Karen Roddy
Darlene Rodriguez
Cynthia & Thomas Rogers
Therese Rogers
Chad Rohlfs
Paul Romeo
Eleanor Romero
Tamara Romero
Victoria Romero
Joanna & Allen Rose
Sonya Rose
Diane & Richard Ross
Kelly Ross
Karen Roth
Robyne Roveccio
Greg Rubenstein
Gary Rubin
Coty Rudhe
Andrea Ruiz
Anne & Stanley Rulapaugh
Run Your Race AZ
Mary & Michael Rusinko


---
S
Dee & Garth Saager
Julie & Vasif Sabeeh
Natalie Sabga
Connie & Clark Sachse
Sue Sadecki
Thomas Saillant
Matthew Sainsbury
Sarah Sakalauski
Anne Saletta
Rick Salmeron
Andrea Samardzja
Bonnie Samuelson
Cynthia Sandberg
Debora Sanders
Kimberlie Sanders
Priscilla Sanders
Yvonne & Bryan Sandweiss
Linda Sanora
Sansone Family
Patricia Santa Cruz
Emily & Mike Santellanes
Linda & Sherman Saperstein
Dianna Sarmiento
Kristen Sarracino
Joyce Sasenick
Marci Saucier
Virginia & Rockland Saunders
Holly & John Savage
Constance & William Sawyer
Karen & Jon Sawyer
Sandra Saylor
Dianna Scaccia
Teresa & Michael Scagnoli
Lois & Michael Scale
Lynn Scalise
Sandra Scarsella & Edward Boleky
Sheila & John Scates
Wendy & David Scherl
Jo Lynn Schick
Zachary Schira
Dayna Schlang
Lori & Bradley Schleier
Roger Schmidt
Robert Schoenlank
Cynthia & Ronald Schoenwetter
Virginia Christine Schoffelman
Carl Schulz
The Susan and Ford Schumann Foundation
Teri & Michael Schwab
Bruce E. Schwallie & Sherry Schwallie
Ruth Schwantje
Renee & Stephen Schwartz
Sheila Schwartz
Mr. & Mrs. Marc A. Schwimmer
Apollonia Scianna
Colleen Scott
Dennis Scott
Scottsdale Gun Club
Robert Sears
Second Church Of Christ Scientist
Lorraine Sedlacek
Joyce Segarra
Diego Segura Sencion
Russ Seideman
Michelle Seiler
Elissa Seitz
Mrs. Donna J. Sells
Rachel & Neal Seltzer
Meeghan Seoane
Barbara Serbic
Peter Sevin
Elizabeth Shabaker
Amanda Shackelford
Amanda Shah
Lisa Shaker
Tammy & Gary Shalhoob
Colleen Shannon & Scott Grane
Patricia Shannon
Elizabeth & David Shapiro
Pauline & Henry Shatz
Heather Shaughnessy
Caitlin Shaw
Sheryl Shealey
Robert Shearn
Daniel Sheehan
Nancy Shelton
Lynn Shifflett
Laurel Shindell
Sarah & Michael Shipman
Stacie Sholer
Meghan Shorten
Sandra & Jerry Shulak
Patricia & Mack Shumate
Catherine & John Sickafoose
Drs. Brian Sidoti & Jacqueline Olmert
Mr. Paul Sieczkowski
Nancy Silesky
Lee Silver
Barbara Simmons
Carlene Simmons
Malia Simmons
Lorna & Terrance Simonson
Eileen Simpson
Pat & John Simpson
Ajay Singh
Robin & Hans Siverts
Fred & Vickie Sixta
Thomas Sliskovich
Joni & Bruce Sloan
Marilyn & Leslie Small
Alice Jane Smith
Carol & Chauncey Smith
Claudia Smith
Danna & Bradley Smith
Karrie Smith
Kevin Smith
Margaret Wagner-Smith & Brad Smith
Mark Smith
Mary Smith
Michael Smith
Monica Smith
Susan Smith
Tracy Smith
Mary Beth & Todd Smits
Kory Sneed
Carol & William Snell
Mr. and Mrs. Richard Snell
Sarah Snell & Eric Meyer
Mabel & Ronald So
Andrea Goldstein Sobczak & Robert Sobczak
Wendy Sobelman
Jacque Sokolov & Mitzi Krockover
Brenda Solomon, EdD & Michael Solomon
Tamara & Ben Sommerville
Jesus Soto
Debra Souvay
Christy Speirn-Smith
Patricia Spencer
Stanley Spiegel & Arlene Bondy
Lolita & Mark Spiro
Nancy & Victor Spri
nger Linda Sredzinski
Andrew Stankus
Trish Stark
Claire & Charles Steidel
Lynette Stein
Joni & Russ Stenquist
Debra J. & Christopher Stevens
Chandra Stewart
Hester Stewart
Kathy Stieg
Cynthia Stine
Kathryn Stinocher
Kathy & Michael Stinson
Jacqueline Stonebraker
Laura Stover
Thomas Strache
Michael Strauss
Robert Strauss
Karen Stuckey & Henry Seduski
Mr. & Mrs. Larry Stuckey
Barbara Sturdivant
James Sturdivant
Mani & Radika Subra
Sharon & Ronald Suiter
James Sullivan
James Summers
Sun Cornerstone Group, Inc.
Sushi Brokers Arcadia
Tammy Sutton
Ken Swatling & Phillip Kinsey
Catherine Sweeney
Sweetwaters Coffee & Tea
Kathleen Swiatowiec
SymphonyRM
Synergy One Lending


---
T
Betty & Jack Takesuye
Siva Talluri
Nathan Talpis
Mark Tambornino
Lorna Tan
The Tang Fund
Thomas Taris
Merle & Michael Tarnow
Stephanie & Gary Tarr
Jane Taylor & Walter Schell
Janet Taylor
Virginia Taylor
Team Select Home Care
Karla Telle
Carol & Paul Tenorio
Dana & Steven Tepper
Ernst Terhaar
Kristin & Wayne Thayer
Colleen Theisler
Cynthia Theodos & Joseph Sypek
ThermAir Systems, LLC
Cheri & Gene Thomas
Jimmie Thomas
Derek Thompson
Sandra & Brendan Thomson
Karen Thorn
Teralyn Thornsberry
Dee Dee Tillett
Lily Tirone
Bridget Torigian
Suzanne Trafficanta
R. Nicholas Trane
Deborah Trevino
John Trucano
Jonathon Tuccio
Lori Turner
Catherine & James Tuton
Susanne Tuttle
Jacqueline & Merrill Tutton
---
U
University of Miami
Candice & James Unruh
Donna Uptain
---
V
Gerardo Valdez
Norma Valdez
Doreen Valente
Valley Christian Schools
Valley Rain Construction Corporation
Susan Valocchi
Van Boerum & Frank Associates (VBFA)
Mary Van Den Bosch
Karyl & George Van Wageningen
Varitec Solutions
Margaret Varner
Vicki & Vernon Vaughn
Kathy Vaught
Rachel Vecchio
Marguerite & John Verani
Kristen & Shad Vermeesch
Verra Mobility
Alex Versluis
Cresencia Vescio
Jennifer Vicario
Joann Vice
Victory Vineyard Church
Isidora Vidallon
Joel Vignaroli
Viking Specialty Contracting
Joe Villa
Kathryn & Robert Vizas
Liz Voas
Nicholas Voelpel
Volunteer Nonprofit Service Association Inc.
Patricia Vonnahme
Barbara Vorcheimer
Amber Vrana
---
W
Vicki & Dennis Wagner
Patricia & Lawrence Waldman
Helen Walker
Suzanne Walker
Daphne Wallace
Matthew Walls
Sheila & Gerard Walsh
Lori Wanzek
Lugh Ward
Pamela Warfel
Mitzie & Jeremy Warner
Julie Washington
Mildred & Daniel Waterstrat
Karen & David Watkins
Kate Watson
Janet Lewis-Weaver & Thomas Weaver
Weems Asphalt
Nichole Weems
Gerald Weiner
Jill & Lee Weiss
Renee Weiss
Diane Welch
Nicole Wells
Mr. & Mrs. Alan B. Werner
Teri & Dick West
Keith Wetzel & Suzanne Painter
Brent Whitaker
Christine White
Susan White
Carole & Morton Wichansky
Gailann Widmaier
Linda & Jeffrey Wiese
Rebecca Wiesner
Grant Wiggins
Pamela & Wayne Wight
Margaret & David Wiles
Angela Williams
Arlene Williams
Carolyn Williams
Chauncey Williams
Janet Williams
Lois & Jack Williams
Mary Williams
Dr. Stephen & Kymberly Williams
Gretchen & Richard Wilson
Michael Wilson
Robert Wilson
Terry & Christopher Wilson
Ingrid & Robert Wimmer
Helen & John Winandy
Nancy & Gary Wincott
Mary Lee Winer & Denis Frank
Kristen Winsor
Larry Winter & Jane Lee Winter
Jane & Steven Wittner
Barry Wong
Nancy & Yung Wong
Sharon Wong & Craig Mitchell
John Wood
Helen Wooden
Lynn Woodruff
Anna & James B. Woods
Kelli Woods
Helene & Peter Woog
Jane Word
Carol & Thomas Wornom
Jefri C. Wosachlo
Roger Wright
Eleanor Wulsin
Cecilia Wyand
---
X
Xenex Disinfection Services LLC
---
Y
Luci Chen Yang & Farley Yang
Randall Yavitz
Alan Yazzie
Helen & Christopher Yeung
Marguerite & Mark Yoder
Yoga Democracy
Yogurtini RMCF Scottsdale
Cydney Yount
Marianne Youssef
---
Z
Jane Zab
Colleen & Eugene Zaballos
Henry Zachs
Mario Zamarripa
Kathi L. Zarubi & Kenneth G. Zarubi
Stephanie Zebehazy
Michelle Zerbib
Karissa Ziino
Elizabeth Zimmerman
Kristine & Scott Zimmerman
Cindy & Andrew Zitney
Janet & Bryan Zonsius
Z'Tejas
Eric Zuhlke
Barbara D. & Dan Zwiener
---